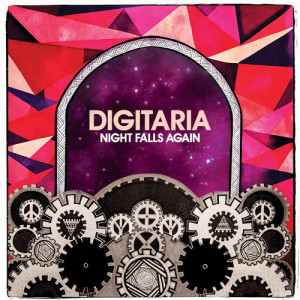 Following the success of past singles on Hot Creations, Digitaria have now released their full length studio album, 'Night Falls Again' on Jamie Jones' much loved imprint.
The duo from Brazil have been collaborating since 2006 when they got their career off to a flying start when their first release got signed to German label Gigolo Records, and then licensed to dance music behemoth Ministry of Sound. A few years later having met Jamie Jones on tour, the Hot Creations label boss quickly signed the duo and have since made their mark with a few standout releases on the label such as their 'Shine' EP.
For 'Night Falls Again' Digitaria present 12 tracks which focus on more dance floor orientated fare which also has a firm focus on their more pop styled musings.
'Night Falls Again' is out on August 15 through Hot Creations.
Tracklist:
1. End of Line
2. Favourite Addiction feat Clarian
3. Human Nature
4. Shine
5. 1000 Friends
6. Golden Leaves
7. Crazy Life
8. Shopping Centre Soundtrack
9. Plastic Population
10. Control – with Shall Ocin
11. Love Feeling – with Denney
12. White Desert