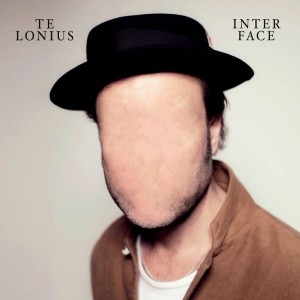 After a string of hot 12" singles and remixes for Diskokaine, Phenomenal Handclap Band, Headman, Ilya Santana, Box Codax and others, Gomma co-founder and partner of Munk, DJ Jonas Imbery aka Telonius finally drops his debut album, 'Inter Face', on his own Gomma Recordings.
In 1999, Imbery founded the Gomma label with his partner Mathias 'Munk' Modica, a musical juggernaut that has become a platform for an astounding group of artists such as Esperanza, Justin Robertson aka The Deadstock 33, WhoMadeWho, Moullinex, The Phenomenal Handclap Band, Mercury and Dimitri from Paris.
Under his Telonius moniker, Imbery creates a kind of house music that exists far outside of scene chic and boring retro clichés. "Inter Face" is a collection of ten tracks  ranging from house to disco to techno to funk and some new wave. The album contains vocal contributions from Faberyayo of Dutch band Le Le among others.
'Kiss Your Face' is the first single from the upcoming debut and features a remix package with interpretations from Tigerskin and Nolan (who is one half of tech-house act, Audiojack).
Tracklist
1. Now
2. Kiss Your Face
3. Old Toy
4. I Make You Man
5. Control
6. Swimsuit (feat. Faberyayo)
7. All I Need
8. Your Dog Will Love It
9. Last Night (Faced Version) 10. Out