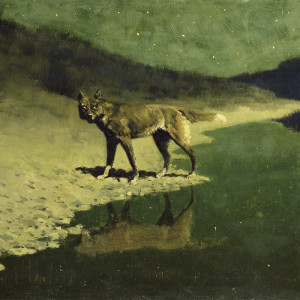 Every once and a while you come across an artist that speaks to you. It often happens when you are young, when you are innocent, naive, hopeful and curious. As we get older, tired and more jaded it seems to happen less frequently; but when it does, it invokes those very same feelings of wonderment and excitement.
In 2011 Henry Saiz released his first commercial release; Balance 19, which introduced us to his unique take on electronic music. It was refreshing and warm, garnering praise from a wide range of audiences; it defied genre and showed that you could attack the dance floor and your heart at the same time.
After a two year wait, we finally have his debut artist release. Spread over two-discs and nearly one hundred minutes we are taken through an incredible kaleidoscope of colours, sounds and emotions. The title, 'Reality Is For Those Who Are Not Strong Enough To Confront Their Dreams' is taken from Slovenian Philosopher Slavoj Zizek's 'The Pervert's Guide to Cinema', creating a reflective context for us to listen. Overly intellectual? Perhaps, but in an age where we are force-fed dumbed down concepts and products, I don't have a problem with it.
The album kicks off with a whisper, 'Moonlight Wolf'. The lyrics are poetic: "Try to lose yourself, follow my voice". Slowly the rolling drums and cinematic soundscapes wash over and you can immediately hear the depth of the production: it sounds like something that has taken a lot of time and love to create. This is a feeling that is echoed throughout the entire journey. Each track introduces and explores different sounds and instruments. No beat is the same, yet there is a thread that ties it all together, it all sounds like Henry Saiz. The mournful saxophone in 'Sleepwalk' and the Caribbean melody of 'Love Mythology' invoke memories of distant familiarity, yet never succumbs to gimmick.
Saiz is no stranger to working with vocalists, and the album is filtered with wonderful examples. In 'Spiricom (See You Soon)' he uses the female vocalist as an instrument by creating rhythms and warping the pitch to create melodies – he has an undeniable flair at writing pop songs. The first single 'All the Evil of this World,' and follow up single 'Fill Me Up', are sincere and heartfelt, invoking similarities to M83.
My favourite track from the album is the first track on the second CD called 'Rave Flute'. It demonstrates Saiz at his most polished. The way he patiently introduces and reintroduces the different sounds of the the warm orchestral strings, the shuffling bass heavy beat, the somber sound of the flute, and finally, the cries of a lone wolf: it is pure art.
The bpm is noticeably pulled back for much of the album, allowing the density of the songs room to breathe. Even at its slowest however, it never drags. For those expecting or hoping for an album full of dance floor weapons, you may be slightly disappointed – this is more of an electronic pop album than a night club experience. Truly great music transgresses genres and transforms the listener and this album does just that. Whether it is subtle and restrained or powerful and exciting, Henry Saiz has proven his remarkable ability to compose timeless music.