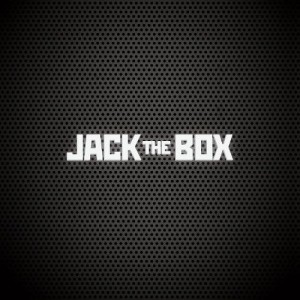 Chicago House pioneer Tyree Cooper and newcomer Bobby Starr will team up as Jack in the Box to release their album Side-A on Moodmusic this October.
"Side A shows the rare craftsmanship Tyree Cooper and Bobby Starrr have to offer. Their different backgrounds emerge as their strength, resulting in an album that is truly Chicago inspired House with a contemporary vibe." says Moodmusic founder Klas Lindblad.
Jack in the Box's first single 'The Way We Walk' was very well received by the house scene in 2012. This was followed by even more buzz in May 2013 through the second single 'Pon de Undaground' which featured remixes by Dingeman, Antti Rasi and Snuff Crew – 'Pon de Undaground' (Dingeman Remix) was also recently selected for Defected Records recent Loco Dice in the House compilation.
Side-A will feature collaborations with Baby Bambaata (Jungle Brothers), Lady Blacktronika and Mandel Turner: "All of the artists that we approached have a very authentic individuality and strong character and most importantly, they are family and add to our positive vibe. As DJs we want to play out more tracks that feel like a "song" and for the album we were intent on making tracks with full vocal lyrics as opposed to a mainly melody focused album with one or two vocal tunes" explains Bobby Starr.
Tracklisting
1. Intro Side A
2. Got You feat. Lady Blacktronika
3. You Can´t Judge feat. Bam of The Jungle Brothers
4. Begin Again feat. Jean Honeymoon
5. Bubblez
6. AG3 (interlude)
7. Back 4 More
8. The Way We Walk
9. Pon De Undaground
10. Jazzin´
11. Heat feat. Mandel Turner
12. Grrasss
13. This Is My House feat. Marco Anderson