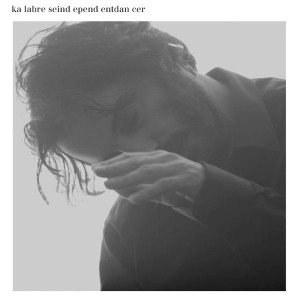 'Independent Dancer' is the first release on new Compost Record's sub-label, Rumpelmusig. This will only be Kalabrese's 2nd album since 2007's well received 'Rumpelzirkus' longplayer.
Kalabrese has been making minimal funk and house that sits somewhere between indie and electronica since 2000, but his output has been less than prolific as he's been known to wait as long as 5 years between releasing singles as Kalabrese (his productions have found homes on respected labels like Perlon, Stattmusik and Phictiv). This doesn't mean that Kalabrese has been inactive as he has kept busy with other projects like touring with his live band the Rumpelorchestra – they did an extensive tour of Europe and North-America in 2007/08 which also saw them play at festivals like MUTEK in Canada and Sonar in Spain.
Below you will find a link for a free download of the album's self-titled single, 'Independant Dancer'.
TRACKLISTING
1. Purple Rose
2. Let the Good Times Roll (feat. A.C. Kupper)
3. Independent Dancer
4. Fresh and Foolish (feat. Sarah Palin)
5. Makossa
6. Desperate Man (feat. Khan)
7. Brooklyn55
8. Stone on Your Back
9. Wanzka
10. Sihltal
11. Marzikala
12. Das Haus am Fluss
13. Find a Place