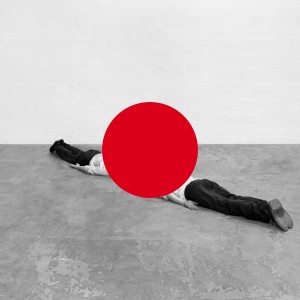 Collaborations have been a staple part of electronic music ever since the genre came into being, and when it became engrossed within the digital age, chances for collaborations became vast, with the digital medium allowing artists to bridge geographical distances, and help overcome busy schedules. One such collaboration that has profited from the digital medium is Marc Romboy and Ken Ishii, two techno legends from either side of the globe. Romboy and Ishii have vastly different trajectories when it comes to their music, but with 'Taiyo' they have formed a synergy that is sure to put techno in a new light.
Opening with the minimalist groove of Gosa, it is immediately apparent to the listener where Romboy and Ishii are going to take things with their collaboration, but still leaves enough intrigue and interest there to hear exactly where the album will go. The more upfront and beat laden Seiun follows, with Romboy and Ishii showing that they have not forgotten catering for the dance floor. Helium is a much more atmospheric affair, but with a subtle bassline that hints some level of funk. Dopplereffekt and Suisei bring it again more towards the dance floor, with the former having a bit more of a classic prog/tech sound. The title track gives the album a darker edge, with healthy layers of heavy bass synths over driven beats, which then culminates into the album closer of Der Strand, a gorgeous atmospheric track, that samples rolling waves gently kissing the shore.
'Taiyo' is the Japanese word for sun, the energy source in which gives life to our planet; which is fitting, as it seems that Romboy and Ishii are trying to give life to a new vision of techno by delicately balancing the beat driven and harmony aspects of the genre. They have shown that there is scope for these opposing aspects of techno to synergise together, resulting in something definitely worth listening to.
Leo Varona