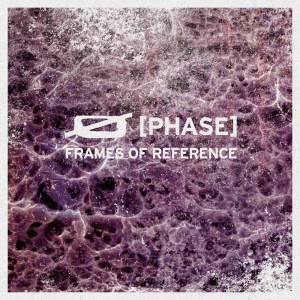 UK based techno producer Ø [Phase] aka Ashley Burchett will finally release his debut album on Token Records entitled Frames of Reference.
Best known by his work on the Belgium based Token Records, Burchett's style ranges from gritty minimal techno to Detroit influenced material. This debut is well overdue for fans considering he made his debut in 2000 with the single 'Module Overload' on London's Cosmic Records. "I've intended to do an album for a long while." explains Burchett. "The tracks draw upon ideas going back to various points over the last 12 years or so – some of the hooks I wrote years ago other bits are brand new. In some ways I wanted it to reflect a personal arc and the way I tend to do things  – never rushed!"
Currently Burchett is a regular guest at techno mecca Berghain where he performs alongside esteemed peers and supporters such as Marcel Dettmann, Len Faki and Ben Klock. His continued works have seen constant support throughout the techno world and have seen him featured in CD mixes by Dave Clarke, François Kevorkian and Fumiya Tanaka amongst others. Alongside his production work, Ø [Phase] is also a mastering engineer at the prestigious Sony Music/Whitfield Street Studios.
Below is a sampler of Burchett's last single release on Token Recordings.
Tracklisting
01. Binary Opposition (Process 3)
02. The Bwiti Initiate
03. Distracted
04. Dirtro II
05. On The Edge
06. Perplexed
07. Misaligned
08. Just Another Dance
09. Shadow Caster
10. Self Deceit