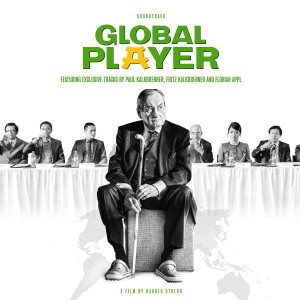 Paul and Fritz Kalkbrenner will team up with award-winning composer Florian Appl to score the new Hannes Stoehr directed movie called Global Player.
Paul Kalkbrenner is no stranger to movie scoring or working with Stoehr as they collaborated on the Hannes Stoehr-directed cult movie Berlin Calling which Paul composed the soundtrack for. Fritz Kalkbrenner sang the vocals on the Berlin Calling title track 'Sky and Sand' and will be doing the same on the Global Player soundtrack by adding his vocals to the title track 'Willing'.
The soundtrack will consist of well known tracks from the Kalkbrenner brothers -under their solo monikers- with new interpretations from the Babelsberg Film Orchestra and Appl to deliver a soundtrack "which impressively and elegantly compounds classical music, melancholia and dance floor, hence between young and old". Parts of the score will also feature on the soundtrack in the form of remixes by the Kalkbrenners.
Global Player will be released on Suol Recordings.
Tracklisting
1. Paul Kalkbrenner & Florian Appl – Global Player
2. Florian Appl – Seniorchef Paul Bogenschütz
3. Paul Kalkbrenner – Sagte Der Solarbär (Extended)
4. Florian Appl – Burg Hohenzollern
5. Florian Appl – Swimming Pool
6. Fritz Kalkbrenner – Firma Chong (Extended)
7. Paul Kalkbrenner & Florian Appl – Game Over
8. Florian Appl – Wirtschaftswunder
9. Paul Kalkbrenner & Florian Appl – Global Player (Fritz Kalkbrenner Version)
10. Florian Appl – Fahrt Nach Berlin
11. Florian Appl – Oriental Pearl Tower
12. Paul Kalkbrenner – Per Aspera Ad Astra
13. Florian Appl – King Lear
14. Florian Appl – Shanghai Calling
15. Fritz Kalkbrenner – Willing