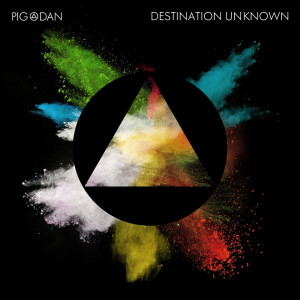 Techno and production powerhouse Pig & Dan are set to release a 2CD album, 'Destination Unknown', on John Digweed's Bedrock Records.
The Spanish duo, Igor Tchkotoua (Pig) and Dan Duncan, first got together back in 1999 and shot to prominence in 2007 with their debut album on Sven Vath's famed Cocoon label. They are probably best known for their extensive remix work having notched up well over one hundred reworks on labels like Cocoon, Terminal M, Soma, their own imprint Elevate, as well as regular releases on Bedrock.
Across the two 2 discs 'Destination Unknown'  Pig & Dan pays homage  to the singers and musicians who have impacted on their sound throughout their career. These influences stretch far and wide and as such the album includes a broad musical palette that covers funk, downtempo, balearic and techno, all playing a significant role on the album.
'Destination Unknown' is the pairs 3rd studio album and follows up from their 'Decade' album on Soma back in 2012.
'Destination Unknown' comes out on 5th September on Bedrock.
Tracklist:
CD1
1. I Feel Love
2. Urban Armchair
3. Dub In It
4. Friday Freaks
5. Freefall (feat. Malcolm Duncan)
6. China Doll
7. Unplugged (feat. Joan Bibiloni & Malcolm Duncan)
8. Too Much Space
9. Charas
10. Silk (feat. Malcolm Duncan)
11. Windchime (feat. Malcolm Duncan)
CD2
1. We're Cooking Har Work (feat. Giacomo & Aqeel)
2. OneTwoSeven (feat. Aqeel)
3. Es La Vida
4. Magic Wake Up Call (feat. Werner Niedermeier)
5. Tokyo Twilight
6. Rimshot Shuffle (feat. Malcolm (Molly) Duncan)
7. Positive Vibrations (feat. Paul De Swardt & Valentine De Moreda)
8. Supersonic
9. Rasta Blasta
10. Destination Unknown