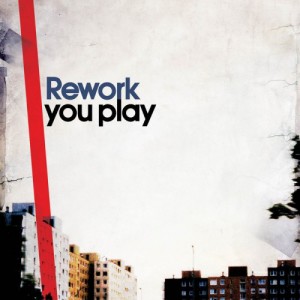 Production trio Rework have made their debut on the Visionquest label with their new album 'You Play'.
Rework is Daniel Varga, Michael Kuebler and vocalist Sascha Hedgehog, and together they produce smooth rhythms through their interpretation of the indie / nu disco and deep house sounds all layered with stylised pop vocals. 'You Play' follows 2 past releases on Visionquest released in 2013 and earlier this year, and caps off a very busy start to the year for the crew who also launched their Loveyeah record label at the start of 2014.
Along with remixes for Trentemoller, Magda and Losoul, Rework have garnered support from such artists as Jennifer Cardini and Seth Troxler (whom they are both collaborating with) so it was always a matter of time before their music would draw attention from the dance music community.
'You Play' is out now.
Tracklist:
1. Ask You
2. Rise And Fall
3. Flowers And Girlfriends
4. Perfect Gun
5. You Play
6. Bouncing Baby
7. Can You Trust Me
8. I Cannot Say
9. When You're Close To Someone
10. The Two Sides
11. Dreaming Is Fun