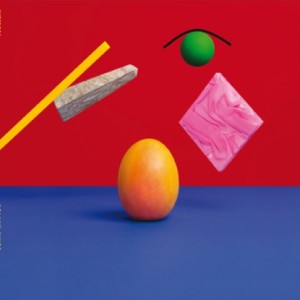 Roland Tings is Melbourne's jack-track anomaly with a penchant for acid coastlines and nebulous rhythms. Still fresh off 12″ releases for 100% SILK and Club Mod, the Melbourne producer dropped the stunning "Who U Love" EP with us last spring, to critical acclaimed in anticipation for his debut which is finally here now. and what we are truly excited to present.
Forged by Melbourne's forward-thinking nightlife institutions, Tings made his debut with the Milky Way EP on 100% SILK – the enigmatic dance imprint founded by Not Not Fun's Amanda Brown. Having laid the groundwork of a raw-satin aesthetic inspired by that of Larry Heard and Robert Hood, his sound was solidified on the Club Mod-released follow up Tomita's Basement, featuring remixes from Future Times' Maxmillion Dunbar and Junior Boys' Jeremy Greenspan.  Functioning as club-ready oddities with neon finesse, his releases thrive as rhythmic visions pushing dancers into his very own modular oasis.
Having toured across much of Australia and Europe, he's backed up headline club shows with appearances at MONA FOMA and The Meredith Music Festival as well as support slots for the likes of of Tim Sweeney and Juan Atkins for Modular's Sydney Festival showcase. Now riding with a tight community of Australian producers enjoying recognition around the world, Roland Tings' custom texture continues to fold into a vibrant late-night fabric accessed around the world and you will see this reflected by the goodness and versatility of the 10 tracks on this CD.
Tracklisting
1. Coming Up for Air
2. Who U Love
3. Human Knowledge
4. Observatory
5. Floating On A Salt Lake
6. Endless Race
7. Devotion
8. Cultural Canal
9. Venus
10. Pala