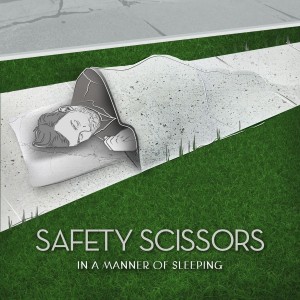 Matthew Pearson Curry aka Safety Scissors will release 'In a Manner of Sleeping', his 3rd album, on Bpitch Control.
Safety Scissors developed from interesting musical roots: Matt took his first, highly adventurous steps into the music world through the experimental San Francisco electronic scene. His peers include illustrious names such as Kid 606, Kit Clayton, the avant-garde sound tinkerers Matmos and the programming enthusiasts around the legendary music production software MAX/MSP.

A good decade later Matt can look back on two successful albums, festival appearances worldwide and numerous remixes, including those for Matmos, Grizzly Bear and Architecture. In particular Safety Scissors' second album Tainted Lunch, produced by Stefan Bethke aka Pole, is regarded as a prime example of how experimental electronics and classic pop can be successfully combined.
TRACKLISTING
1. Moving Light
2. The Floor
3. You Will Find Me
4. Somnambulance
5. Gemini
6. Lemon Scented Moist Pillowette
7. Progress and Perseverance
8. 18 Hours
9. Lights Out
10. Stolen Song
11. My Best Ideas
12. Second Story