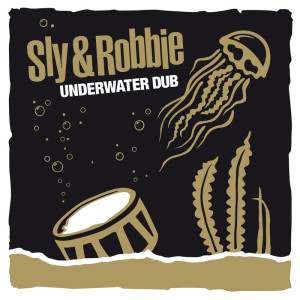 Jamaican Reggae and Dub legends Sly & Robbie have released their latest album entitled 'Underwater Dub'.
Drummer Sly Dunbar and bassist Robbie Shakespeare have been producing music together for more than three decades and are counted as innovators in the dancehall, dub & reggae music scenes. The Grammy award winning duo have also worked with music greats Grace Jones, Bob Dylan, The Fugees & Madonna to name but a few.
Following the success of their 'Blackwood Dub' album from 2012, Sly & Robbie have put together 10 tracks for 'Underwater Dub' including collaborations with Mikey Chung, Radcliffe "Dougie" Bryan, Daryl Thompson, Robbie Lyn & Uziah "Sticky" Thompson.
'Underwater Dub' is out now.