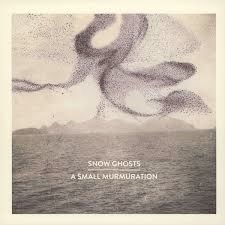 Fabric offshoot label Houndstooth will release the debut album from Snow Ghosts entitled A Small Murmuration.
Snow Ghosts consist of Throwing Snow aka Ross Tones and Augustus Ghost aka Hannah Cartwright who "came together after sharing an interest for the odd folk nature of Britain and the resultant dark strangeness". Ross Tones is no stranger to those who love their beats abstract and broken and he has received support for his productions from the likes of Giles Peterson and Thom Yorke. Recently, he also landed support slots for the Atoms for Peace and Bonobo tours.
The Snow Ghosts sound is moody, deep and definitely  brooding, and Tones' slow trip-hop and broken beats is a perfect fit for Cartwright's longing vocals – it's no surprise then that their sound has received comparisons to Massive Attack, Björk, Clubroot and Zola Jesus.