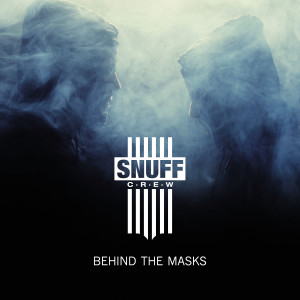 German based The Snuff Crew will release their third album on Bpitch Control called Behind the Masks.
The Snuff Crew are known for doing live performances with masks on and their jacking Chicago House-tinged releases has found favor with labels like Killekill, International Deejay Gigolo (on which they've also released two full length albums), Playhouse, SCI+TEC, Rush Hour, and Skylax.
For Behind the Masks the crew will be employing a more song based approach which will include guests vocalists like Tyree Cooper, Rachel Row, Kim Ann Foxman and Hard Ton. Expect to hear some "piano-driven 90's US-House, dark, old-school electro and Hip-House".
The Snuff Crew are no stranger to Bpitch Control of course having remixed the Ellen Allien track 'The Kiss' for the label earlier this year.
Tracklisting
1. Lights
2. New Life (feat. Rachel Row)
3. Move Me
4. Let Me Be The One (feat. Hard Ton)
5. Jack My Heart
6. Tearing Me Away (feat. Kim Ann Foxman)
7. Work It Out (feat. Tyree Cooper)
8. What Is Electro
9. Bass!
10. Joy of Jealousy