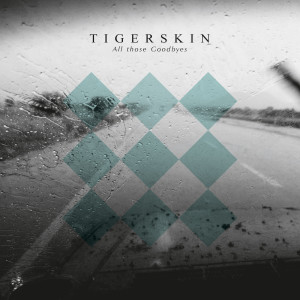 Tigerskin aka Alexander Krüger will release his first artist album for the Dirt Crew Recordings team entitled All Those Goodbyes.
The album will feature various collaborations with established artists such as Ulrich Schnauss, Eddie Richards and Till von Sein, plus new producers and vocalists that Alexander has been working with such as The Lazarusman, Sebastian Oehlschlegel and Uffe.
Alexander Krüger is one of Germany's most consistent producers and has a huge release list on Discogs ranging from the mid-nineties when he started out as Korsakow and Dub Taylor on classic labels like Force Tracks, Müller and Raum Musik. It has also been nine years since his last 'real' album on Resopal Schallware back in 2004, so All Those Goodbyes comes as a welcome relief for Tiger fans.
On All Those Goodbyes Alexander Krüger shows us his universe of music and his love for the many styles that exist within the field of 'electronic music', ranging from deep house to electro and techno, and even ambient.
Tracklisting
01 Tigerskin & Uffe – One Too Many Times
02 Tigerskin & Till von Sein – 7477
03 Tigerskin – Heartbreakin' Body
04 Tigerskin & The Lazarusman – Inside the Groove
05 Tigerskin – The And
06 Tigerskin – Early Winter
07 Tigerskin & Ulrich Schnauss – Love Went Without Saying
08 Tigerskin – This Place Is Empty Without You (Dub)
09 Tigerskin – Leaving You
10 Tigerskin & Sebastian Oehlschlegel – Thursday
11 Tigerskin – Retrofit
12 Tigerskin – On the Corner
13 Tigerskin & Eddie Richards – Stella
14 Tigerskin – Burning Down Paris