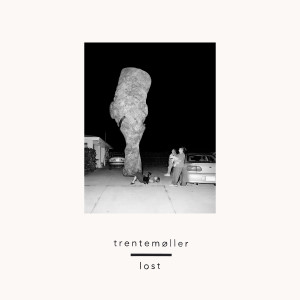 Danish producer Trentemoller will release his 3rd longplayer called 'Lost' on his own In My Room Recordings this coming September.
This will be the follow up to 2010's 'Into The Great Wide Yonder' which saw the producer heading towards a more indie sound – a change which also saw Trentemoller focus more on his live show with a band (Trentemoller debuted some of the new tracks from 'Lost' with his band earlier this year when they supported Depeche Mode on their recent European tour).
Trentemoller is an artist that likes to push things forward so you know you can expect something different every time he enters the studio, and 'Lost' is promising a whole host of new ideas alongside some of the sounds that can be found on his previous albums. Changing your sound with every album may alienate a few fans along the way, but it wouldn't be interesting for him if he kept producing the same songs: "People wanted something similar to the last album, but if you're getting to the point of listening to people and what they think of your sound…Well, that's not for me", says Trentemøller.
 'Lost' looks to be a far more streamlined affair and way more 'song structured' than his previous albums as Trentemøller has managed to bring on board a whole rake of collaborators such as Kazu Makino (Blonde Redhead), Jana Hunter (Lower Dens), Marie Fisker, Ghost Society and Low.

Tracklisting
01. The Dream (feat. Low)
02. Gravity (feat. Jana Hunter of Lower Dens)
03. Still On Fire
04. Candy Tongue (feat. Marie Fisker)
05. Trails
06. Never Stop Running (feat. Jonny Pierce of The Drums)
07. River Of Life (feat. Ghost Society)
08. Morphine
09. Come Undone (feat. Kazu Makino of Blonde Redhead)
10. Deceive (feat. Sune Rose Wagner of The Raveonettes)
11. Constantinople
12. Hazed