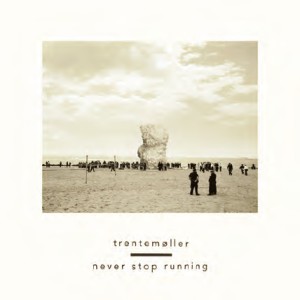 'Never Stop Running'  will be the first single to be released from Trentemoller's upcoming album and it is a collaboration with indie vocalist Johnny Pierce from The Drums.
The single seems an organic evolution of Trentemoller's sound as it further explores the indie-tronica sounds that he visited on second album 'Into the Great Wide Yonder'. That said, this combination seems an odd one, but on first listen the expressive tone of Johnny Pierce's vocals compliments Trentemoller's moody production perfectly. The vibe of the song is also beautifully captured in the video by director and cinematographer Frederik Jacobi. Both the song and the video comprehend the question 'Who Am I?' To further explore this theme Jacobi took his camera to Los Angeles and used it to 'listen' to people to create a visual space for the song.The cover image appears courtesy of surrealist photographer/artist Asger Carlsen.
'Never Stop Running' was performed live for the first time on 29th May at the O2 Arena in London where Trentemøller supported Depeche Mode in concert.