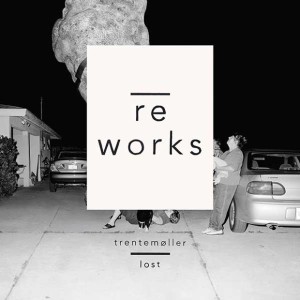 Following on from 'Lost', another defining album from Trentemøller, the innovative Copenhagen producer invites us to revisit the album through the careful and creative lens of reinterpretation with 'Lost Reworks'.
Lost which was released last year took us down Trentemøller's more song structured and instrumental musings and as Time Out London put it  "..Trentemøller's masterful touch and creative smarts make 'Lost' a fascinating and intoxicating record with a wonderfully creepy – and occasionally beautiful – narrative running through it."
Now with the 'Lost Reworks' album, coming out on his own label In My Room, Trentemøller is joined in reinterpreting some of the albums key tracks by hand picked artists such Jenny Wilson, T.O.M. And His Computer, Unkwon and Toydrum (aka James Griffith and Pablo Clements of UNKLE).
'Lost Reworks' is out on 5th September on In My Room.

Tracklist:
1. River Of Life (Trentemøller Remix)
2. Come Undone (Toydrum Remix)
3. Candy Tongue (Jenny Wilson Version)
4. Come Undone (Trentemøller Remix)
5. Deceive (Trentemøller's Lost & Found Remix)
6. River Of Life (T.O.M. And His Computer Remix)
7. Deceive (Unkwon Remix)