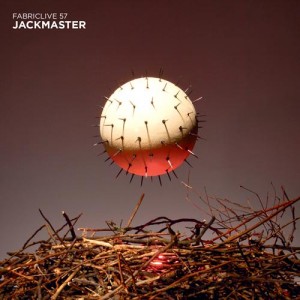 For the last 10 years Jackmaster (Jack Revill) has quietly been bubbling away in his hometown of Glasgow. The story goes that Jack was mopping the floors in Glasgow's legendary Rub-a-Dub store one day when he heard Model 500's 'The Chase'. Immediately he felt a connection with the track which showed him that there was a musical life outside of the tedious chart stuff that he was hearing on the radio. He was hooked, so he did what every other inspired man would do; he contacted his mates and started up a club night with them.
Cementing himself within his local scene, Jack and his partners went about setting up various labels which they eventually amalgamated under the Numbers umbrella, taking on an post-dubstep sound heralded by magazines and music critics alike. Jack also took out DJ Magazine's Breakthrough DJ of 2010, a definite nod to his amazing mixing skills which sees him still playing vinyl and genre hopping from tech house to old school to dubstep and everything in between. It was only a matter of time before Jack received a tap on the shoulder from the Fabric stable.
I don't think you could ever call me a heads DJ. It's always been about the party for me and I think that's really come through in the mix." – Jackmaster
This old school flavoured Fabric mix really has everything in it….just have a listen to this promo video to get a feel for what you can expect. The clip pays homage to the old school days of late 80's and early 90's and the vibe is really accentuated by Jackmaster's vintage sounding selection.
http://vimeo.com/23361806
Track listing for the promo clip:
The Fantastic Aleems – Release Yourself
Larry Heard pres. Mr. White – The Sun Can't Compare
Sinden & SBTRKT – Seekwal
Machinedrum – La Bomba / DJ Funk – Pussy Ride
Geiom feat. Terrible Shock – 2 4 6